MySpace Secret Shows has announced their next FREE secret show, and I'm pleased to announce that it is with one Neko Case at the Casbah on Tuesday, March 3.
PRESENTED BY TURBOTAX FEDERAL FREE EDITION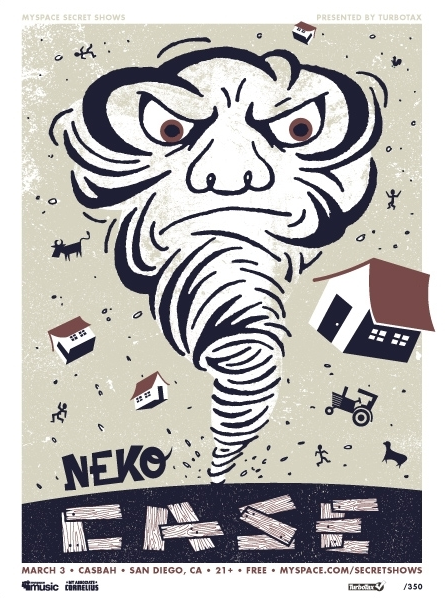 TUESDAY
MARCH 3, 2009
FREE! 21 AND UP!
Doors @ 7:00 PM
DETAILS BELOW
@ The Casbah
2501 Kettner Boulevard
San Diego, CA 92101
PLEASE NOTE: This show is first come, first served, so get there early and stay in line.
In addition, if you are one of the first 15 people with a print out showing TurboTax in your top friends, you will be guaranteed entrance to the show