The thing I love about KPRI as a local radio station is that they consistently put on free concerts with decent name artists on either a free boat ride around the bay on a nice summer evening on a Hornblower cruise, or in a beautiful former church called The Abbey in Hillcrest in the chilly winter months. This holiday season, KPRI put on a listener concert at The Abbey featuring Ingrid Michaelson, Matt Nathanson and local singer / songwriter Tristan Prettyman. The show sold out pretty quickly and the night of the show it turned into a full house.
Tristan is a home town San Diego singer who has had a great run touring in support of her album "Hello…". Her performance was spot on with her full band and I ended up sitting next to her beaming grandmother who was very proud of her success.
Matt Nathanson did a great set with his full band using his trademark quiver of new songs, 80's covers, and dirty jokes. His final song he did a beautiful fully unplugged cover of the Everly Brothers' "All I Have to do is Dream".
Ingrid was a fun headliner. I always love it when female singers have girls in their band. Ingrid's band all had serious chops and style. Matt did a duet with Ingrid. The music was all top notch and it was yet another great KPRI concert.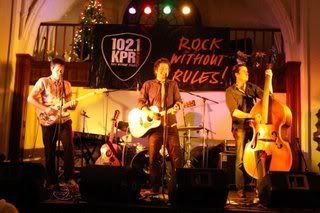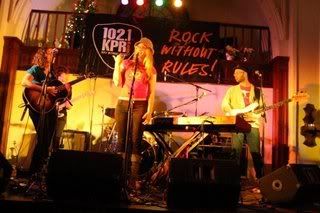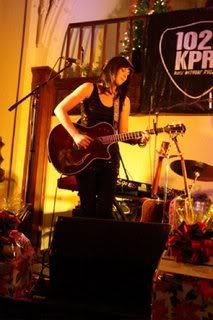 Photos By: Dan Chusid -
http://www.pbase.com/camera0bug