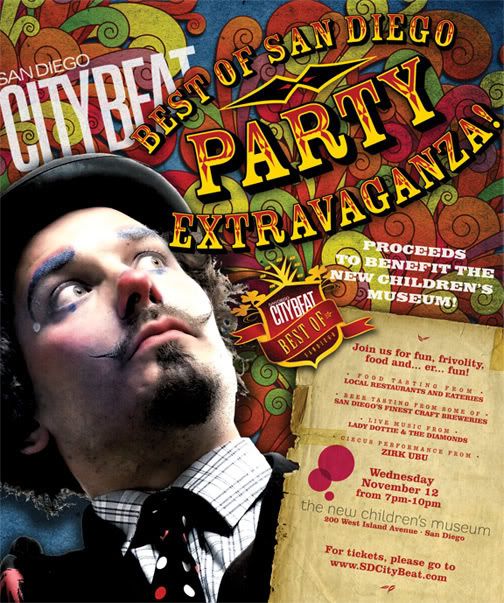 Best of San Diego Extravaganza tickets are now on Sale.
Join the staff of San Diego CityBeat as they celebrate the 2008 Best of San Diego issue, on Wednesday, November 12 at the New Childrens Museum, downtown!
The festivities include:
• CityBeat Taste of San Diego & Craft Beer Festival
• Musical guests Steph Johnson, followed by Lady Dottie & the Diamonds
• Live circus performances from Zirk Ubu
• Live art by Shugariver
• Craft show by North Park Craft Mafia
• Drinks from Trumer Pils, U4Rik Vodka, Honest Tea and Red Bull
• All attendees get a free local music compilation CD featuring music from The Night Marchers, As I Lay Dying, Eve Selis, Get Back Loretts, The Silent Comedy & more.
All proceeds will benefit the New Childrens Museum
For tickets,
click here
. (When ordering tickets, use the promo code: CITYBEATBEST for discounted tickets)