I learned two things about San Diego this weekend. First, San Diego proper has a no alcohol sales after midnight ordinance and second, that the 7-11 in Golden Hill sells liquor (unlike most which only carry beer.) I made the detour to Golden Hill, figuring that the party would be low on booze and to fill my little shoulder cooler. I arrived after the bands were done as did a whole boat load of people wandering in from the Casbah show and other area bars that were closing. As always, it was a great party. I'll let the pictures tell the story.



Natalie (It's Too Sunny...) and Pete on Guitar Hero



Kevin and Abraham shooing the paps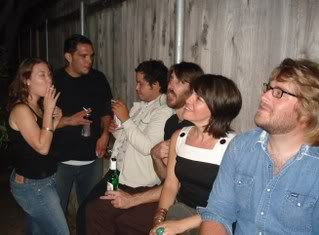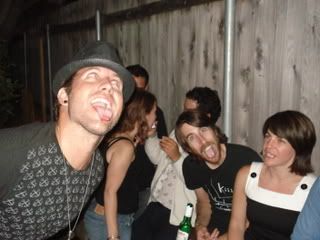 I'm also not above posting ridiculous pics of myself: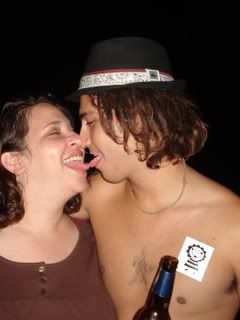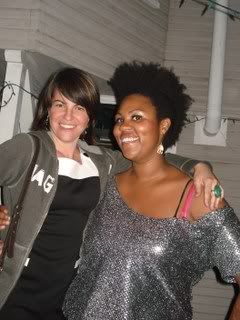 Clearly it was a fun house party and thankfully no visits from the popo. It was almost 5 am before I set on my way. It was nice to sleep in and lounge around the house all day. Kristian came over and set up my music and iPod stuff on this computer and I am so grateful to him for it. Thanks for the tunes, K! Now, once again, I look forward to a solid night's sleep and prep for another big week in San Diego.