Fans of Damien Rice and Conor Oberst should have their ears perked for David Ford, who will be performing at the House of Blues 5th Avenue sidestage this Wednesday night. The CD is getting lots of blog love and I can atest that it stands far and above your traditional singer-songwriter. This is one of those musicians that you'll brag about seeing in a small venue before he hits some larger tours this summer. After this brief west coast tour, he's playing a handful of sold out east coast shows with Sara Bareilles before joining local boys Augustana on some of their dates. If you're a fan of KPRi or Big Sonic Chill on 94/9, this is an artist you'll want to see.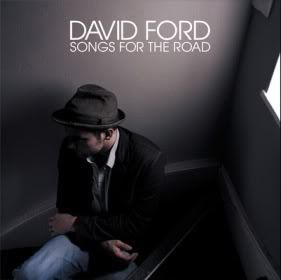 Listen to some of his tracks on his
MySpace Page
.
I'm looking for three winners who want the CD, and one of those will get a pair of tickets to the show. Contest requirements after the jump.
Send an e-mail with the Subject "Ford" to sddialedin AT gmail DOT com. Include your first and last name, your mailing address, and a contact phone number. The CD will be sent to you. Because of the timing, I'll just take the first three respondents. Also, don't feel guilty about entering all my contests...the more you enter, the more likely you'll eventually win something.