My weekend, in a nutshell, consisted of seeing the Screamin Yeehaws and Whiskey Dicks at the Ken Club, watching a movie till 4 am, spending Saturday afternoon with my parents, Saturday night at my friend Becky's 3oth birthday in East Chula Vista, and getting dropped off for last call at the Ken Club after the party, running into fellow Kensingtonians and partaking in an after party until 6 a.m. I missed most of the stuff at the Ken Club, but judging by the amount of intoxicated people, it was a helluva St Patty's for a lot of people. Needless to say, Sunday was a total waste except for dinner at Just Fabulous. If you haven't been there, get there soon. I hear it is the process of being sold, so get down there while you can for the amazing kobe beef burger. Take your own wine since the restaurant has stopped ordering wines during the sale process.
So on Friday I didn't particularly go to the Ken Club specifically for the music, but I ended up watching the bands and was kinda surprised at how much fun I had. I guess I'd call both bands punk-0-billy? Not quite psycho-billy, but too fast and loud to be pure rockabilly, and not pure punk, either. Pretty much an entire night of songs about whiskey and women. Sometimes that is just fine. Here's some pics:
The Whiskey Dicks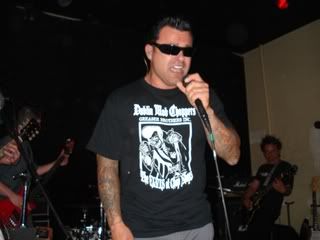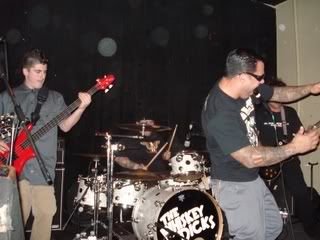 The Screamin Yeehaws:
For most of the set, Sandra was kneeling on the stage trying to get pics for me, and she kept calling the singer over in the middle of his set. That resulted in this pic: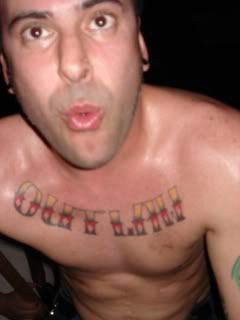 And doesn't this pic just describe the music better than words possibly could?