I mentioned that after celebrating Sara's birthday at Ken Grill, I headed off to the Beauty Bar for Siren's Sister and Qu'est-ce Que C'est. I really liked both bands a lot. I thought Sirens Sister sounded like the more rockin stuff of early U2 and in talking to the singer after the set, he cited Echo and the Bunnymen as the bands biggest influence which could be drawn from their music pretty clearly, too.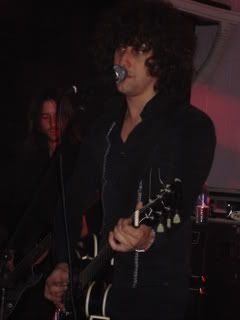 The boys from A Weeks Worth were there hanging out so I thought I'd post their pic. They are playing the Beauty Bar next Friday with Dynamite Walls.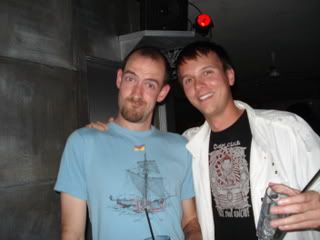 Qu'est-ce Que C'est was up afterward and I really loved them. I saw them at The Golden Hill block party but that was back around Halloween so I didn't really rememeber what to expect. It's funny how I can see one 2 piece band and be bored to pieces and other times just be blown away. Who knows. Maybe it was just those pom-ups from Ken Grill kickin in. Regardless, here are some pics.