Every once in a while, and probably not as frequently as I should, I'll see a band playing in town soon and I'll check out their MySpace and just fall in love. Such was the case with The Small Hours. Especially endearing is when you contact a band and they're cool about messaging back and you just know from the get go that they are good people. It had also been a long time since I'd been to Brick By Brick, the last time being when the Honey Brothers played. Christy, the owner/bartender has opened a restaurant next door and I realized just how long it had been since I've been there.

Unfortunately and fortunately, the other bands on the bill had cancelled. Bad because a local band might've brought more people to the show, good because I was home by midnight so I can write for you now. I had contemplated skipping the show; Sundays are always hard and Swim Party and Calla were playing at the Casbah, but I mustered up the energy and headed to the Morena district.

I am so glad I did.

The Small Hours are a four piece based in LA with two members from the UK and two from here which lets them fit in with the UK sound you'd hear from Starsailor, Keane, and Aqualung, if he were more rockin. Next time they play here, I'd like to see them play with bands like A Weeks Worth, Evervess and Swandive, and maybe Republic of Letters.

It was such a good time because I got to talk to Christy, who I'd not seen since the Music Awards, and met a woman visiting from Austin named Sherry, who then introduced me to her husband, her step daughter Maura, who is the girlfriend of Robin, the lead singer of The Small Hours, and at the end of the night, we all hung around shooting the shit with the band until I had to head home. Talented band and such good people made this a really fun evening. The crowd was very thin and the bar was working at a loss, but for those of us there, there was no losing, because this is definitely a band to see.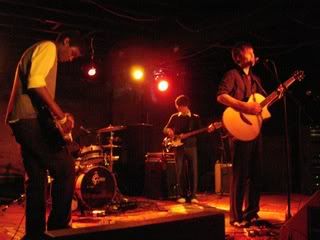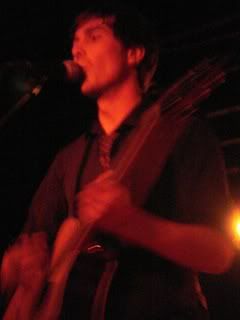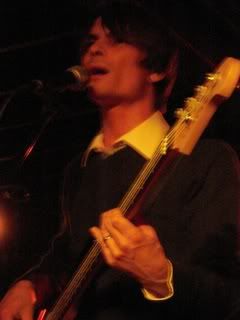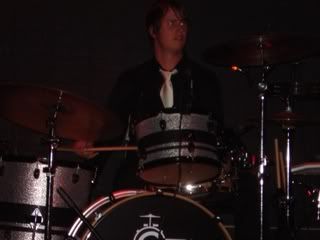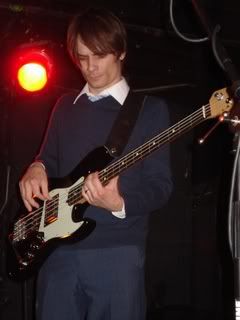 I took some pics and stuff to upload on YouTube. I forgot that the stage at Brick By Brick is so huge, so sorry that the video isn't better and more inclusive of the whole band, but it's the best I can expect from a camera that is smaller than my wallet. Also, I had to use vmix because my video was too big for youtube, so sorry if the video is riddled with tech issues.
This song is called Sunday.



I would also like to emphasize that Brick by Brick can and should be a venue better utilized by San Diego bands. It's not all metal like it was with the previous owners. I've seen Fountains Of Wayne and Keane on this stage and more bands should be pestering the owners to get the opportunity to play here.

It's way beyond bedtime now, so I'm out. I haven't quite decided if Monday will take me to the Casbah or Scolari's but between the two, you should not be staying home on Monday night.

My work here is done.

Here's another Vmix video for the song "Kind". Hopefully it works, I've not had good experiences with vmix up to this point.


Oh, and here's the setlist.