My Friday night started at the Beauty Bar for The May Fire and Rubicks. The May Fire were already onstage when I got there, but I was told they had just started. A female fronted rock band, I liked the bratty sound to their lyrics and vocals. They're from San Francisco, but the singer had a thick accent, I was trying to guess if it was Mexican or another Latin accent. I really like the Spanglish stuff happening in music so I really liked this band. The crowd was pretty thin for most of the set, and pretty damn quiet, but I was enjoying myself
.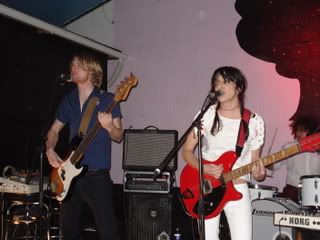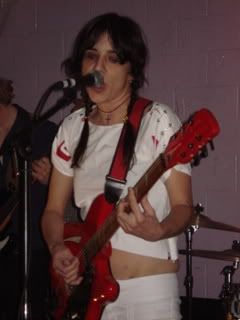 It felt like a long set changeover. On weekends at the Beauty Bar, bands can play later, but for people like me who are there to see the bands and then bail when they're done, you can start to get pretty antsy between bands. After a while, Rubicks took the stage. A two piece from London, the initial songs reminded me of Heart of Glass era Blondie. They had synth drum beats with heavy guiar and bass. I liked them live but don't necessarily see myself rocking out to them at home. People more into the dancey electroclash stuff might.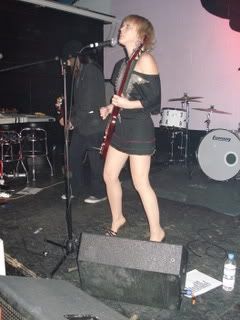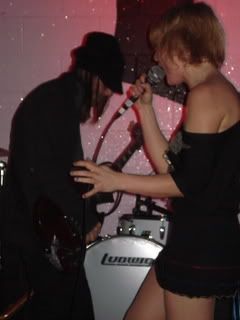 I left before Rubicks finished because I didn't wanna miss Red Feathers at the Ken Club. From what I heard, I shouldn't have missed the Teeth, either, but you can only be so many places at once. I caught the tail end of the Red Feathers set last time they played at the Ken and I loved them. I think they go hand in hand with the Muslims sound and have more instrumentation for an even more full sound. And as my friend Kevin pointed out, they quite photogenic.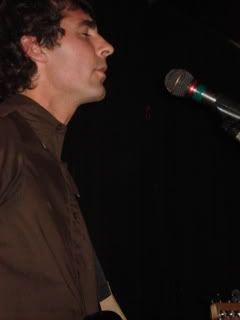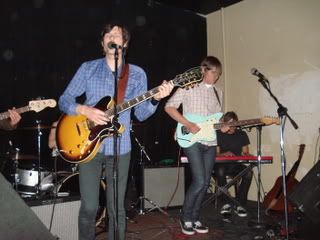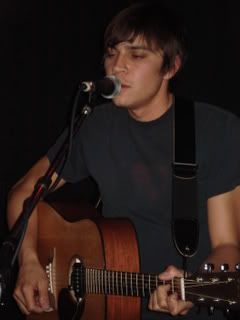 I watched their whole set and stuck around till closing time but decided to actually go to sleep when I got home becauses today is gonna be a big one. I'm off to clean my house. Yippee. See you tonight at the Ken Club for Silverbird & Pop Noir. Don't forget I'm having a pre-party at 8. 4 doors down from Ken Coffee on Adams...