So Friday night after a very successful/awesome Open Door Session @ X1FM with Hotel St. George I rolled on down to the Casbah to see my good buddy Abraham Nunez in his poppy/rock outfit Team Abraham. It also happened to be his new 10" release. It also happened to feature a pretty solid lineup of local SD acts with, Evan Way of the Parson Redheads, Lights On, and Gray Ghosts. Hit the jump for the full review!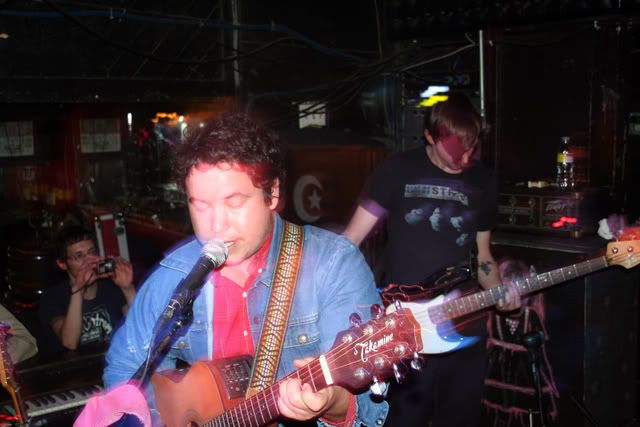 Unfortunately my stomach trumped my timing cause I had to stop for some Lucha Libre before I arrived so I actually missed Evan Way. But arrived just in time for a band that I haven't had the pleasure of seeing yet, but had heard a lot about. Lights On add a very cool post-punk type sound to an otherwise boring Nu-Wave blast that gets you definitely bobbing your head. Simple love songs seemed like it was the theme of the set (at least from what I could make out. The speaker level seemed a bit loud, even for the Casbah). Definitely a solid set that was topped off with an amazing last song that was beautiful, epic, and loud. Just wish I knew what it was called. You can catch them this Friday somewhere in Flagstaff, and their next San Diego date will be on March 28th at the Office with Hotel St. George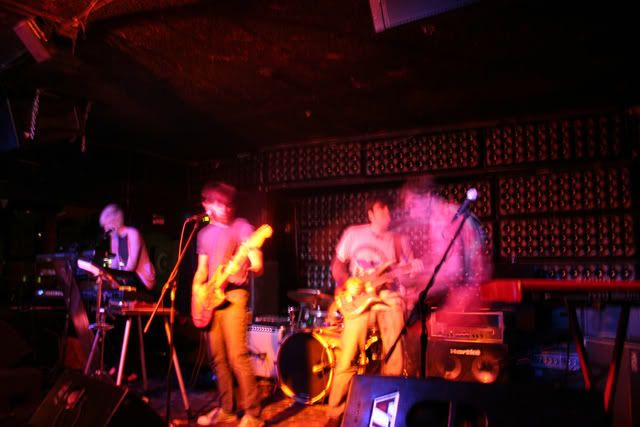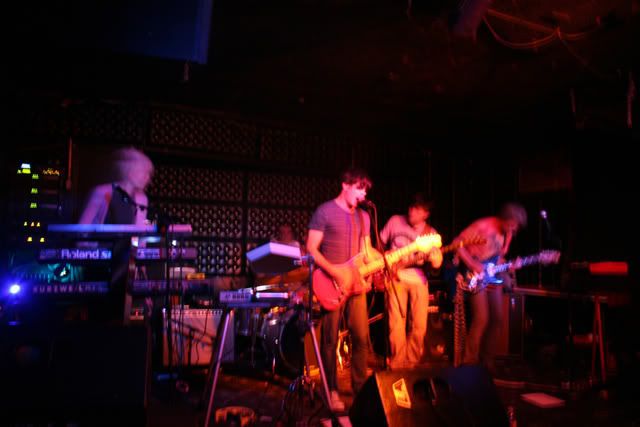 Gray Ghosts is a relatively new band here in SD with only about 5 shows under their belts but are gonna hit us full force this year. I had seen them a couple months back at the Soda Bar and instantly fell in love. So I booked them for my weekly local showcase at X1FM titled The Open Door Sessions (www.myspace.com/opendoorsessions) which they will play this coming Friday. The only band I can reference when describing Gray Ghosts is The Shins. But is only because Dustins vocals reminisce James Mercer. But their overall sound is very catchy, fun, and also reminds me of the movie That Thing You Do with Tom Hanks. That 60's pop type sound puts a smile on your face, but also with the addition of a violin and flute adds some very cool technical music. Like I said earlier you can catch them down at X1FM for the Open Door Sessions on March 13th starting at 7 PM, or watch it live at www.x1fm.com at the same time.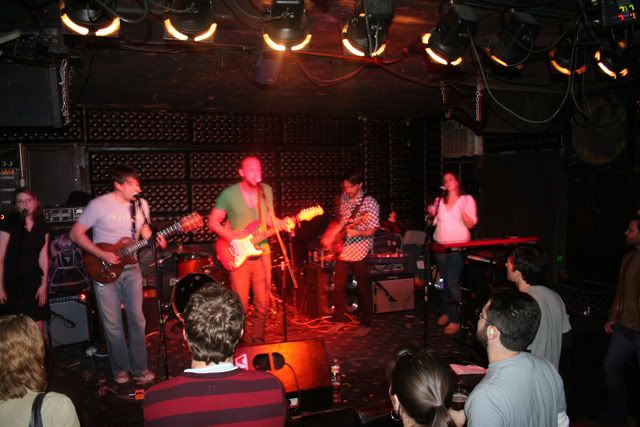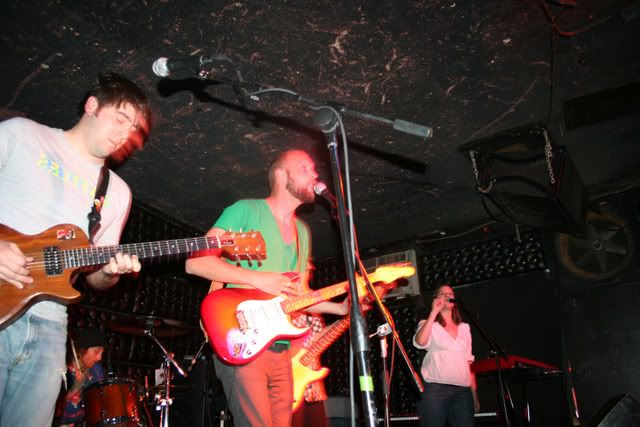 Around 11:30 PM Team Abraham took the stage. Never having seen him nor heard

too

much of his music I wasn't expecting the 4 other people who took the stage with him, but I was excited when they did. I had already purchased a 1 of 50 one of a kind records that he was releasing that night and was one of the many who was sharing their custom art with others when he got to the mic. Aside from a couple electric mishaps (that were happening all night) early in the set, everything was perfect. Abraham and his team played about 10 songs featuring ones off the record (driven by the mystery... i see) and them some. All the essentials were on the stage plus, keyes, harmonica, and a banjo. Some other added excitement was the crazed fans of Abraham, including one pink bra wearing woman, and a greenish blue wearing boxer man who tossed their garments on stage to show their support. Team Abraham are definitely a very cool, sleek, and fun band to listen to while sharing a nice drink with some friends. ALOT of friends at that. Their live show is more entertaining than your typical acoustic rock type band so make sure you go out and support them. They don't have another San Diego date announced yet but they will be traveling to Austin for SXSW along with the other 100 bands from SD leaving. So make sure you keep checking the myspace page (www.myspace.com/abrahamnunez) for the next SD date.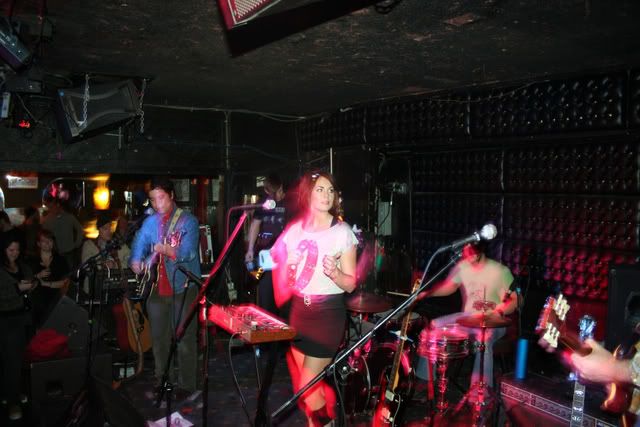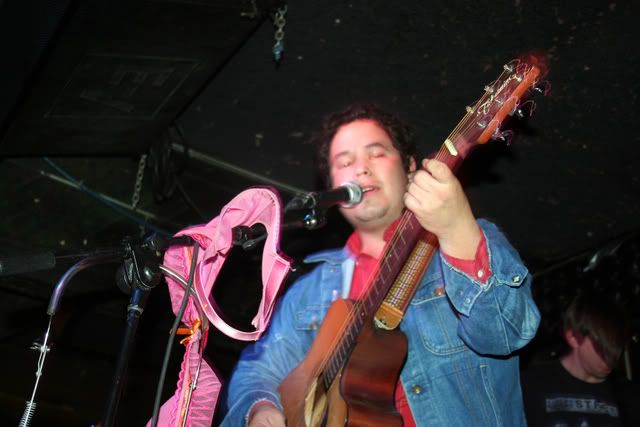 Disclaimer: I suck at taking pictures.