It's a Sunday night and everything already feels different because I am sitting in the Atari lounge sharing a drink with Portugal. The Man and not standing in line in front of Crack in the Wall (obligatory Soma reference) being told not to lean on the glass. Cause for the first time, Portugal. The Man is playing at a 21+ venue in SD, which according to the band is because, "They like to party."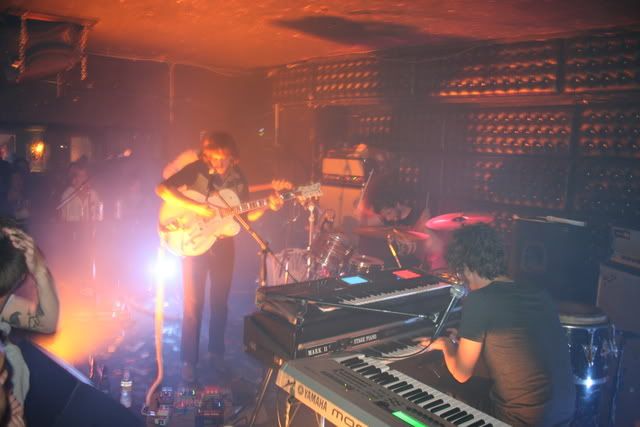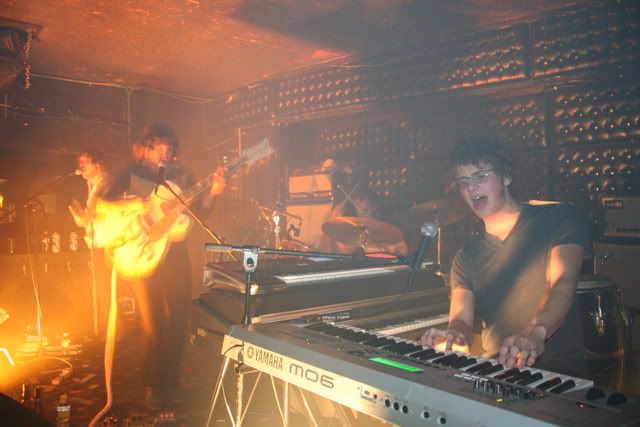 Their night at the Casbah is part of a Westcoast/Midwest tour they are on till about mid March. I was sort of under the impression that this tour was just kind of a lead up to some festivals they will be playing (including Bonnaroo) and some time to practice the new material off their 4th full length summer release. But when asked all they said was, "We wanted to move around a little more and have something different." Which is what they and everyone else at the Casbah got. As for hearing some new music, the setlist for the night was packed with tracks from previous releases and jamming, but no new tunes. Though they claim that the album is done, it's not yet show ready. Vocalist Johnny Gourley says that the new release has a hip hop feel, with drum machines, and elements from all previous records. Bassist Zach Carothers says it was made, "...in a basement, 1000 ft. in the sky on a cloud." That being said, I was excited. Johnny continues to tell me that, "The album is done, and was done very professionally over a 6 week period." Which is a little different than their latest release, Censored Colors, which was finished in 2 weeks in the small town of Bellevue with Kirk Huffman (Kay Kay and His Weathered Underground). "Censored Colors just came together whereas the new LP was a lot of work," according to Gourley. Recording in all of January with Paul Kolderie (The Pixies, Radiohead) Adam Taylor, and Anthony Saffery (Cornershop) at Camp Street Studios in Boston where they have finished the record and are looking at a Summer release. Let it also be known that they plan on releasing 2 or 3 more albums THIS YEAR! With a place like Equal Vision Records backing you in every way possible and the ability to work at your own pace, that doesn't seem to surprise me. But in the end, "Never making the same record twice," has always been the biggest goal in the Portugal. The Man camp. For the rest of the recap and photos, click 'keep on reading'.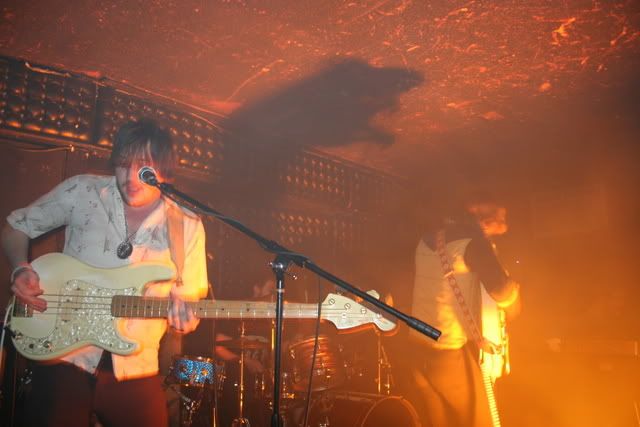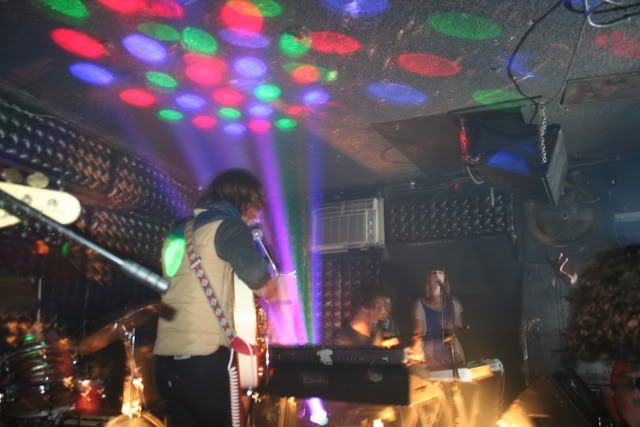 Over the next hour or so Portugal. The Man plowed through 12 songs from all three releases (Waiter: You Vultures!, Church Mouth, and Censored Colors) as well as some tracks off EP's and some intense jamming. As always they brought their own light show featuring the unofficial 5th member of PtM in their tour manager, Ian Shaw. Along with Zoe Manville on backup vocals, Ryan Neighbors (keyes, percussion), Jason Sechrist (drums), and Zach Carothers (bass), Johnny Gourley's signature voice and guitar stylings blew away the packed Casbah with chants, claps, and sing-a-longs to put everyone in a good mood. One track that I always love seeing is "The Devil" which is off the Devil Say I, I Say AIR EP. You see the joy in the band while watching Zoe, Zach, and Ryan sing together while Johnny strums that guitar like the devil himself has possessed him. There is something quiet yet exciting with the band that you sense watching them play. Interviewing/talking to the band is a very different story than watching the live show with their girations and dance moves on stage. The quiet Gourley expresses himself through lyrics of growing up, Carothers being the one with a smile on his face the whole time, Sechrist with his impeccable time signatures, and Neighbors (the newest member) holding everyone together at the seam. The live show of Portugal. The Man is one of the most visually appealing as well as audial.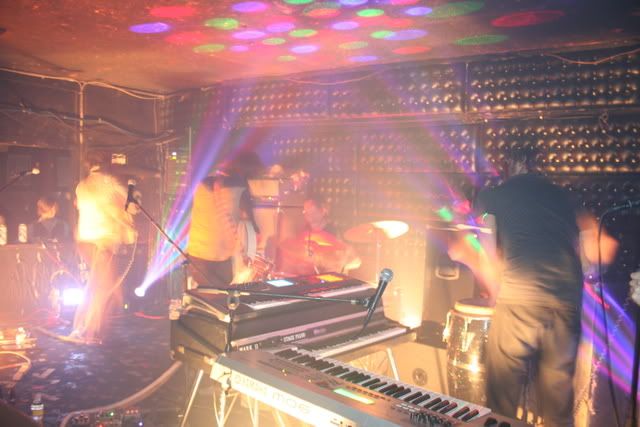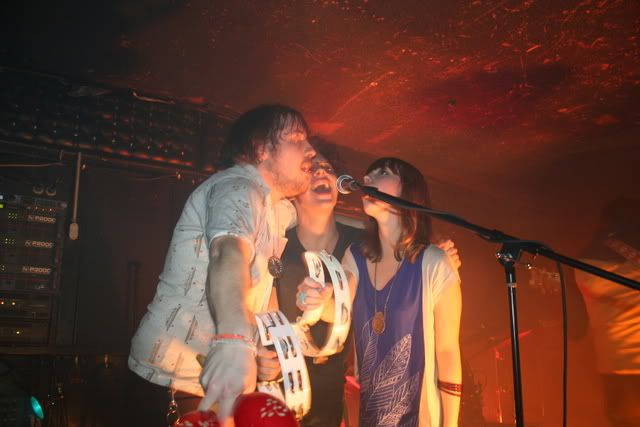 Connecting with their audience and fans is something Portugal. The Man is really good at doing and has really dedicated themselves to. Whether it be at a show or their constant random twitter updates (@portugaltheman), this band understands the music industry. They have realized the way things are going and encourage music lovers to get music anyway they can. Working with Equal Vision Records and their own label Approaching AIRballoons, they have perfected their own place in the music industry by offering fans ALOT more than just the average band and following through on everything they say. The last question I asked the band is, in looking back, a really stupid question, but has something behind it. It is a known fact that bands do not make much, if any, money off of CD sales. So i decided to ask, "Why release 4 albums in one year?"At which I was promptly returned with, "Cause at the end of the day, we make music cause we love doing it, and we do it for ourselves."




Portugal. The Man Setlist


"Church Mouth"
"And I"
"Lay Me Back Down"
"Sugar Cinnamon"
"Salt"
"New Orleans"
"Bellies Are Full"
"My Mind"
"1989"
"Colors"
"The Devil"
"AKA M80 The Wolf"

You can listen to more Portugal. The Man here:
www.myspace.com/portugaltheman