I was supposed to do laundry, review CDs, and chill out this weekend. That didn't really happen. Not to say it wasn't a great weekend, I just didn't really get to take a breath.
I spent Friday night at the Beauty Bar for Roman Spring and Fing. It was a fun show, pretty crowded and the bands seemed to play a little bit later than usual. And was I ready to let loose.
The Roman Spring, in my opinion, played their best set ever, but maybe that's just because the last show I saw with them at the Sports Club was so stark in that dark room with the a/c set at 50 and pretty much an empty room. They played relaxed and their new songs went over well with the crowd. I love these guys, though, so what else can I really say that I haven't said before? If you have yet to see them, they'll be at the Casbah on Saturday, their last show for a while as they plan on heading into the studio to record.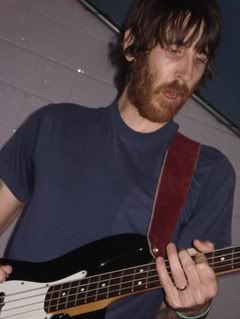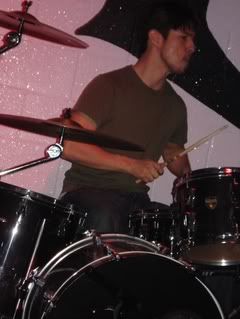 After The Roman Spring, Fing played. I'd never heard nor seen them before but the word "rad" comes to mind. Are they rock? funk? punk? Doesn't really matter, because they're just really good and lively and entertaining from start to finish. And with shoes like this who gives a shit?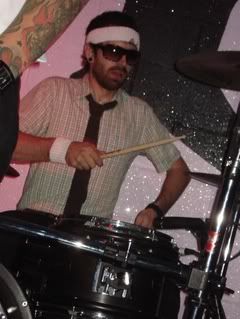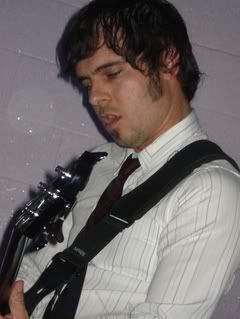 You get a lot of pics and minimal review, unless you wanna hear how great my vodka tonics were. The Beauty Bar was packed and I thought I'd try to catch Silverbird at the Tower, so I bailed. But then I got to the Tower and knew if I had any more drinks, I'd be pulling my bike outta my car and riding home, so I left without even going in, drove the short drive home, parked at home, and walked to the Ken to polish of the evening until closing instead. All in all, a fantastic Friday.