Vinyl Radio
finished up the show and brought the rock, also bringing a second wind on the people there who stayed until the start of their 12:15 settime. (I guess not everyone naps like I do).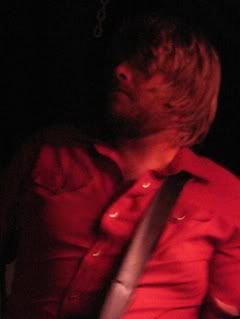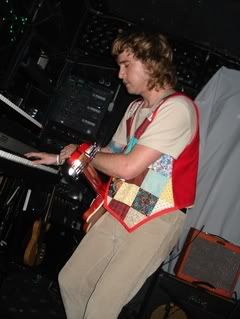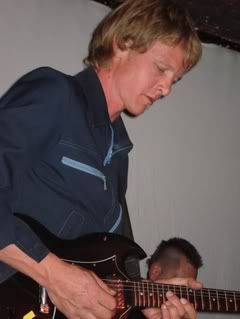 In Vinyl Radio's eternal drummer shuffle, Buddy Rose is back so that Dustin can focus on the his other project (also with Mark and Andrew of Cape May),
the Swedish Models
.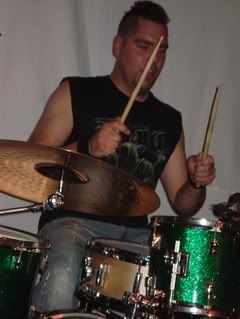 I stayed for their first few songs, but eventually dragged Andrea out because we were on a mission to buy beer for the possible after party. We made it to the Ken Club as Swim Party was breaking down their equipment, and while it was nice to see a bunch of friends there, I broke my own rule. Never leave where you're already having fun. I should've just stayed at the Casbah, until the end of the show since we missed the whole Ken Club thing anyway. Now I know. And hopefully my favorite local bands won't counter-book against each other anytime soon. One by one, friends called and nobody was up for driving (smart choice, I say) so instead Andrea and I got some Mexi food and called it a night. A good finish to a Sat night.