Secret Guest! Revealed?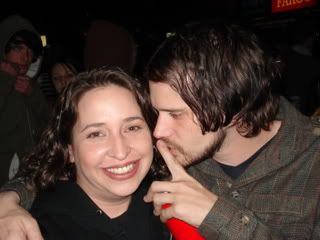 Ok, so my sitemeter tells me lots of people are trying to find out the secret band (which I posted on here over a week ago, so I'm posting it all over again because I'm nice and when I push past you to take pictures, maybe you'll be more forgiving. Or maybe you'll let me cut in line with you. Or maybe you'll buy me a beer. Whatever...
shhh, don't tell...
I've been waiting for this moment all my life.
(note: that was enough of the sneak peek. if you didn't see it, sorry...)
Oh, looky there. Looks like I didn't give anything away.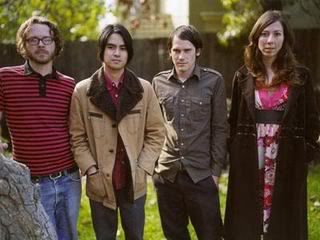 Silversun Pickups Announce Tour


Silversun Pickups will tour with indie label mates Sea Wolf, with their trek that kicks off tomorrow.

That will include a slot at Coachella on April 27th.

Expect the new Sea Wolf EP, Get to the River Before It Runs Too Low, on May 8.

Here are the dates-

April 2007
12 - Vancouver, British Columbia - Richard's on Richards
13 - Seattle, WA - Neumo's
14 - Portland, OR - Crystal Ballroom
16 - San Francisco, CA - The Independent
21 - San Diego, CA - 4th and B
27 - Indio, CA - Coachella Music Festival

May 2007
4 - Tempe, AZ - The Clubhouse
5 - Tucson, AZ - KFMA Day @ Pima County Fairgrounds
8 - Rochester, NY - Water Street Music Hall
9 - Toronto, Ontario - Phoenix Concert Theatre
10 - Buffalo, NY - Town Ballroom
12 - Washington, DC - DC 101's Chili Cook Off @ Center City Lot
13 - Towson, MD - Recher Theatre
14 - Philadelphia, PA - Trocadero Theatre
15 - New York, NY - Webster Hall

June 2007
6 - Boston, MA - WFNX Radio Show
29 - Milwaukee, WI - Summerfest