Sunday was a good day to kick around the house…I missed the Tower Bar BBQ and also Wine Cabana's dog day, but sometimes a gray day outside calls for pajamas and chores and hanging out with mis animales. Somehow I even forgot to watch Entourage and the Sopranos, so I guess I'll have to catch up later this week.

Instead, it was an evening of my single most favorite musician, Rocky Votolato. I was surprised by how crowded the Casbah was on a Sunday night, but he's developed quite an audience, as has Drag the River. It was nice to see that many people out nonetheless.

The show was opened by Street to Nowhere, a four piece band outta Oakland. I liked them a lot and there was a quality about them that brougth to mind Bright Eyes crossed with Two Gallants minus the country elements to those artists, but I'm not sure if it was just the quiet to loud moments in the music or something else that brought those bands to my mind. They seemed pretty yound and I'm sure they'll be back around soon as headliners.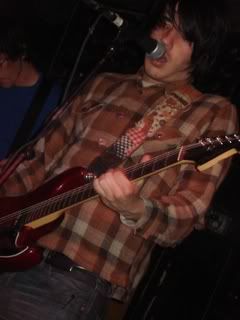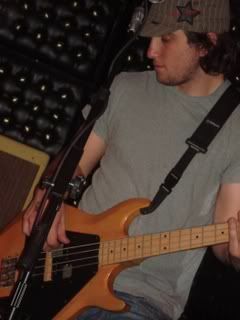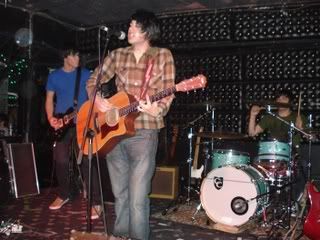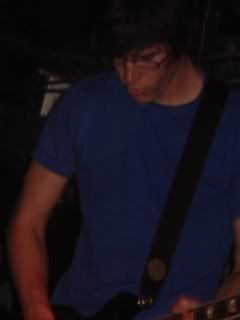 Drag the River was next, but in reality was just Chad, the singer, and his acoustic guitar. "Let's be honest," he said, "some things happened on the road and some people flew home, so I'm all you get tonight." The drummer was there but didn't back him up as he sang beautiful songs about love and loss and being drunk while loving and losing. People will probably throw rocks at me, but his reminded me of John Mellencamp, and I liked it.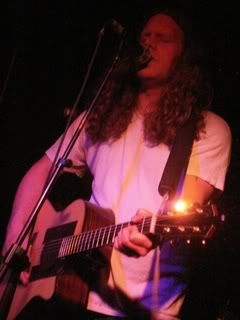 Finally Rocky played and the number of people singing along to every song (I'm guilty, of course) was amazing. He was backed by Chad and the drummer of Drag The River for most of the songs.




Though I've seen him switch to an acoustic guitar in the past, he stuck exclusively to his electric guitar, even when the guys left the stage for him to play alone. When he played Suicide Medicine, he asked the crowd to help out and it seemed everyone knew every single word. I was up front and trying not to be obnoxious with my camera, but sometimes I get carried away, so hopefully he wasn't too annoyed with it.






It was cool to see he had his wife and sister there with him, but I was too shy to introduce myself. I did ask Rocky for the setlist, and he said he was mostly playing off the list from Phoenix, so here that is.




When the show ended I bolted and I can't believe Monday is already upon us. This should be a great week for music so no staying in. The Appleseed Cast is playing Anti Monday league, Aerogramme and The Twilight Sad will be at the Casbah on Tuesday, The Sky Drops will be at SDSC on Wednesday and Mad Juana will be at Kava Lounge the same night… You can sleep when you're dead, get out an support the music…