After 3 straight nights without seeing bands, it was time to get out of the house or be stuck at home watching a two hour American Idol barf-fest.
First stop of the night was to see my good friends in The Roman Spring at everyone's favorite bar, the San Diego Sports Club. Rodney is back from his tour as one half of Trentalange so it was good to see him again. If you ever go to SDSC, take a heavy sweater. I'm one of those people who prefers cold to hot, but that is just a nipple fest in there. Better than being hot at a show, but still...
Anyway, The Roman Spring played about a half hour set. Andrea and I were getting some Franz Ferdinand vibes from the older stuff. They treated us to two new tracks at the end of their set that showed lyrical maturity and the development of their own cohesive style.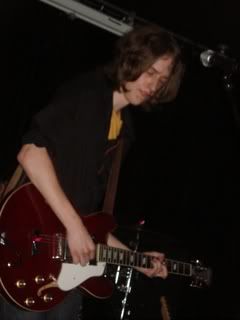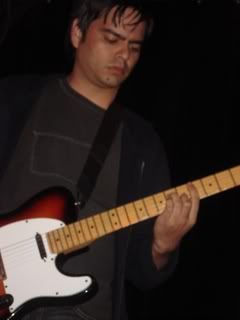 From SDSC, we headed to the Casbah, just missing Japanese Sunday on the mainstage and AM Vibe's first set in the Atari lounge. We were in time, however, to catch the onstage insanity that is Health. Or more like unstable mental Health. Crashing and thrashing and kneeling with mics to their amps to play with feedback, the music was driven by heavy rhythmic drums. Andy called it Math Metal. I'll go with that. They're outta LA and I wanna see them at the Ken Club after I've consumed exactly 4 vodka tonics and two red-headed sluts. And I want a tambourine or something to bang on.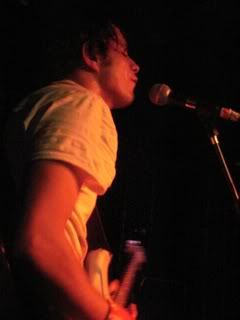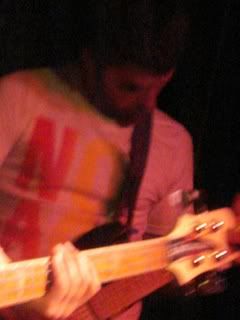 During the set change, AM Vibe played in the Atari Lounge. Apparently they had a rough first set but I wouldn't know it. They played great and it's great to see Lisa is doing well after her back surgery and her voice is unaffected. She brings to my mind early 90s bands like Belly or the Sundays, so it feels comfortable and familiar. Mostly I'm glad they're playing again.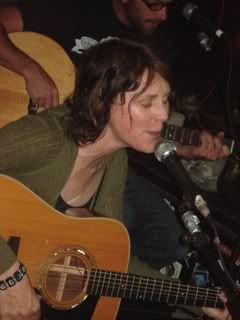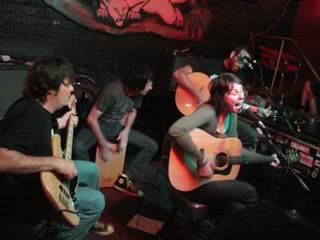 After their short set, it was time for the Autolux. The sold out venue was crowded and eager and somehow I found Andrea at the side of the stage, so I worked my way up to meet her. Autolux delivered in every way. Another band that I seemed to have completely missed the boat on in the past, but will go out of my way to see in the future. And for the record, I have always been partial to male vocalists, and was kinda psyching myself out from going to the show, but Carla sang from behind the kit and with the vocals alternating, I actually really liked the whole band as a package.