I made it out to the Casbah last night for the Anti-Monday League but in no way was prepared for the aural annihilation waiting for me. Being that I'm the kinda girl who is going to see the Shins, Augustana and Vega4, and Rocky Votolato this week, I have no business analyzing hard rock/metal/hardcore music, or even trying to classify what I heard last night. So I won't. I will say that it was amazing to finally see Ben Johnson up front in The Long And Short of It. I had finally witnessed his madness on drums with Hostile Combover a few months back and this time got to see him fronting a band. Ben is the kind of frontman that you know everything he's saying is important by the sheer power of his voice and the facial expressions and hand gestures he makes while singing, so it was too bad that even with earplugs, I couldn't make out a single word. Ah well, fuckin rock n roll, right?
It was nice to see so many Casbah employees represented in the bands as well as in the crowd. These are of the Archons. Vocals alternated between the bassist and guitarist and to me, they sounded like two entirely different bands...one being hardcore, one being metal. I guess I can do without the growling vox. What do I know?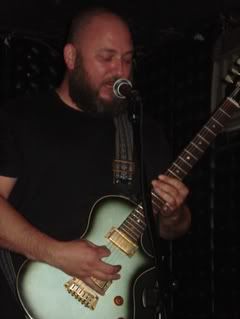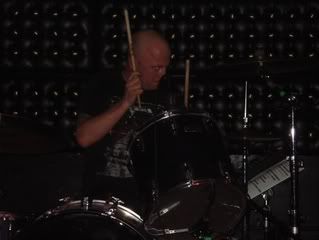 bumbklaat was last up but I was hanging with my friend Brad and I'd had my fill of heavy shit. We caught a couple songs from bumbklaat, I took a couple pics, and then we took off.
I'll be back at the Casbah tonight for Roxy Jones (get there early!), Nurses, and Maps and Atlases. Tonight will kick ass, I can feel it. (thanks, as always, mr. pyles!)